Panel Member Changes
Published 1 December 2008
Farewell: Alastair Lawrence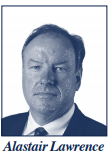 Alastair Lawrence finished his term as a Member and Deputy Chairman of the Panel in September 2008 after membership of some 15 years. Alastair was first appointed as a Member of the Panel in 1993 and was appointed Deputy Chairman in 2007. He is a principal of his own merchant banking firm, Antipodes Consult.
During his initial years with the Panel, Alastair was closely involved with the formulation of the original Takeovers Code. That Code was shelved until 2000 when the then newly-elected Government decided to promulgate the Code with minimal amendments.
Since the Code came into force in 2001, Alastair has been closely involved in a significant number of the Panel's major enforcement matters, sometimes as division Chairman. He has also taken a particularly close interest in the Panel's approach to the approval of independent advisers, where he significantly contributed to the development of high standards of competence and independence applied the Panel for the approval of advisers.
The Panel is very grateful to Alastair for the unstinting service he gave during his long tenure as a Panel Member. We wish him well as he continues his work in New Zealand's capital markets.
New Appointments
Recent changes with the Panel involve the appointment of a new Deputy Chairman to replace Alastair Lawrence and two new Members.
Colin Giffney was appointed to the position of Deputy Chairman of the Panel in September 2008. Colin was first appointed a Member of the Panel in 2001 just before the Code came into force.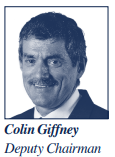 Since the beginning of his term Colin has been heavily involved in the Panel's enforcement activities, as well as making significant contributions to policy development.
He is principal in his own corporate advisory firm of Giffney and Jones. Colin is a Company Director and Chairman and contributes a wealth of market experience to the Panel's work.
In October 2008 the Minister of Commerce announced the appointment of Andy Coupe and Murdo Beattie to the Panel.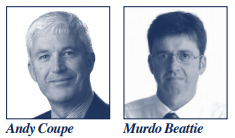 Andy Coupe is a senior adviser at UBS New Zealand, and has extensive transaction experience in both investment banking and capital markets.
Murdo Beattie is a partner at the investment banking firm of Cameron Partners Limited. He has extensive experience advising companies on mergers and acquisitions and has advised on many of the larger transactions in the New Zealand market in recent years.